Recently we celebrated 10 beautiful years of our friendship in a beautiful island..
The car we used to roam around the island..
Our cute cabin..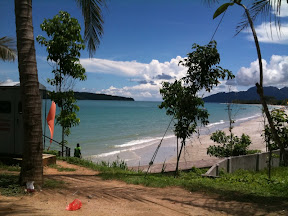 The beautiful beach..
Some delicious food..
Our ritual spa visit ;)
Spa time! <3
Yoga by the beach ;)
Enjoying the sea view..
And of course leaving our footprints ;)
Overall, it was a short but a great holiday! =)
luv ya gals! Can't wait for our next one..
iLilo